Structure-based energy consumption rate is %40 in the world. As it is known, the right decisions to be made in the early building-design stage can carry a building to a very advantageous point in terms of the low energy consumption. The main aim of Alkazar and teams that they worked with are not only to reach the most advantageous point of low energy consumption, but also to protect the balance between comfort and consumption.
Building Energy Simulation demonstrates to you how much energy a building consumes per month and the advantages of changes that made to the building during the design stage. The most critical issue for the energy model to be prepared is the climate data set to be applied. Alkazar completes its analysis with the most realistic data that can be applied by providing a unique solution and directly providing the project location data. These types of analysis programs are generally run only by using measurement data of airports for many years. However, for example, there are deviations in the micro-climate change of a project to be implemented in Beykoz district or a building to be built in Sarıyer with the measurement data of İstanbul Atatürk Airport. Thus, the original location data provides the most accurate analysis and design outputs.
The reason why the energy is spent more in the indoor is that some places have more hours of sunlight or locate in more shaded areas. For example, by comparing the length or type of a sunbreaker that you prefer as a solution to the places have more sunlight hours with very fast variations, the optimum product can be determined. Combining energy conversation and thermal comfort is the most critical issue in these types of works. Occasionally, the type, length or color of a sunbreaker for energy conservation may be ideal, while its dimensions for thermal comfort may be insufficient. Together with the outputs obtained through integrated analyzes, preferences are interpreted for the employer in terms of maintenance, method and cost with the other consultants we work with.
Building orientation can be examined with the help of sunlight hours and sunpath diagrams
Building can be compared with energy simulations in terms of :
Form,
Orientation,
Façade,
Materials (glass, metal profile, floor and wall coverings)
Recycling of renewable resources,
Lighting control system.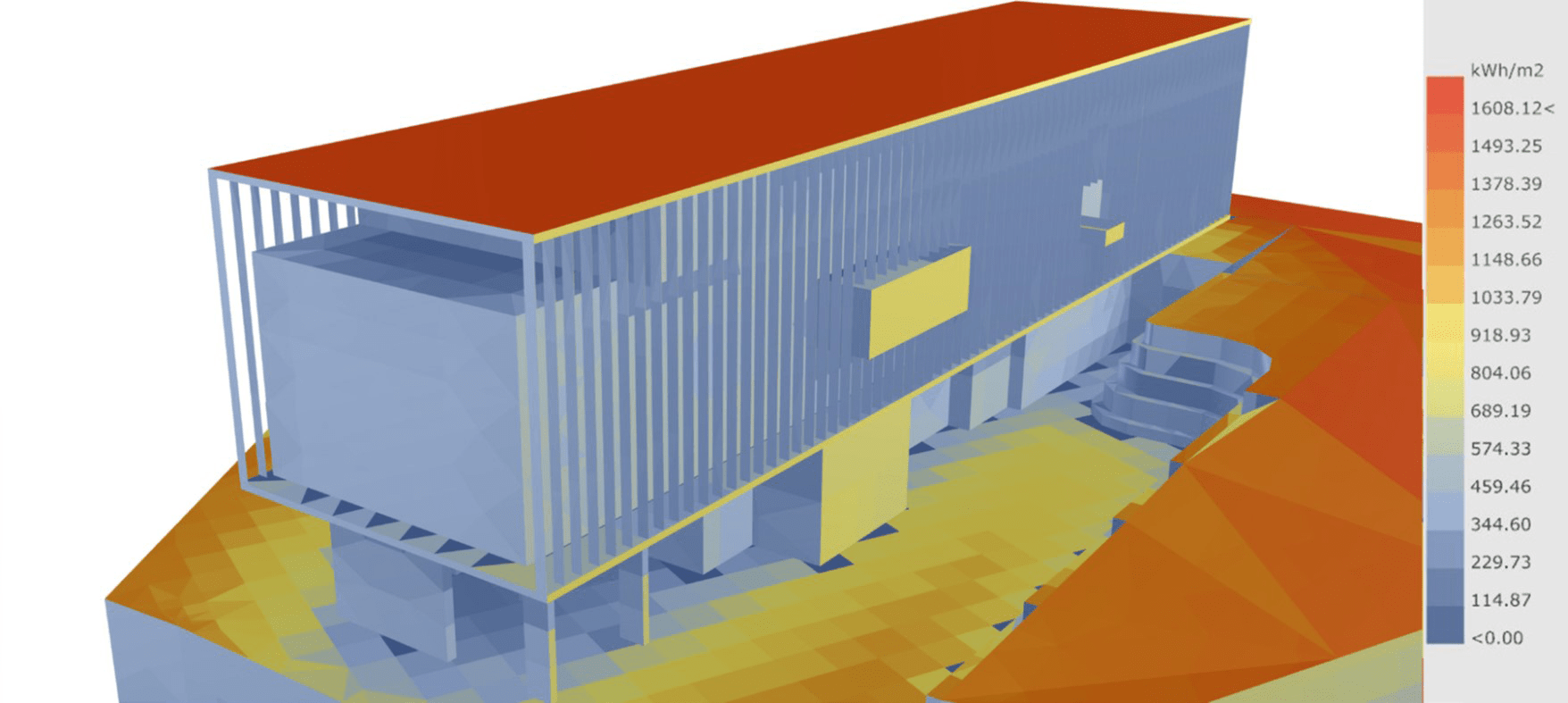 How much solar energy distribution will be calculated for which façade will be analyzed with 8760 hours analysis